No better place to test sailing gear than a major ocean sailing competition.
During The Ocean Race, ambassadors Rosalin Kuiper and Charlie Enright
often wear Musto's new sailing gear in harsh conditions. Their feedback is
important – many of the suggested improvements can be found afterwards
in the day-to-day sailing jackets and trousers in shops.
This article is created in collaboration with Musto:



On the docks in Aarhus, Denmark, a group of people is ready to get to work. It is the 12-strong team from sailing apparel brand Musto. Engineers, designers and sales staff have all travelled to The Ocean Race stopover to listen to Dutch sailing star Rosalin Kuiper. As an ambassador of this popular sailing clothing brand, she often thinks about how to improve her equipment – as do Dutch Olympic sailors Kiran Badloe, Odile van Aanholt and Annette Duetz. Fellow offshore sailor Charlie Enright, skipper of 11th Hour Racing Team, is also an ambassador. In the run-up to the round-the-world race, he worked with the development team to improve some aspects of the new HPX gear. "Some things may seem small, but for the sailor on the water they actually make a substantial difference," he says. Take the Velcro tape on cuffs and clasps. With wet sailing hands, often soft and vulnerable due to the prolonged exposure to water, those hard edges of the Velcro strips can feel sharp. At Musto, these strips are now lined so they no longer bother you.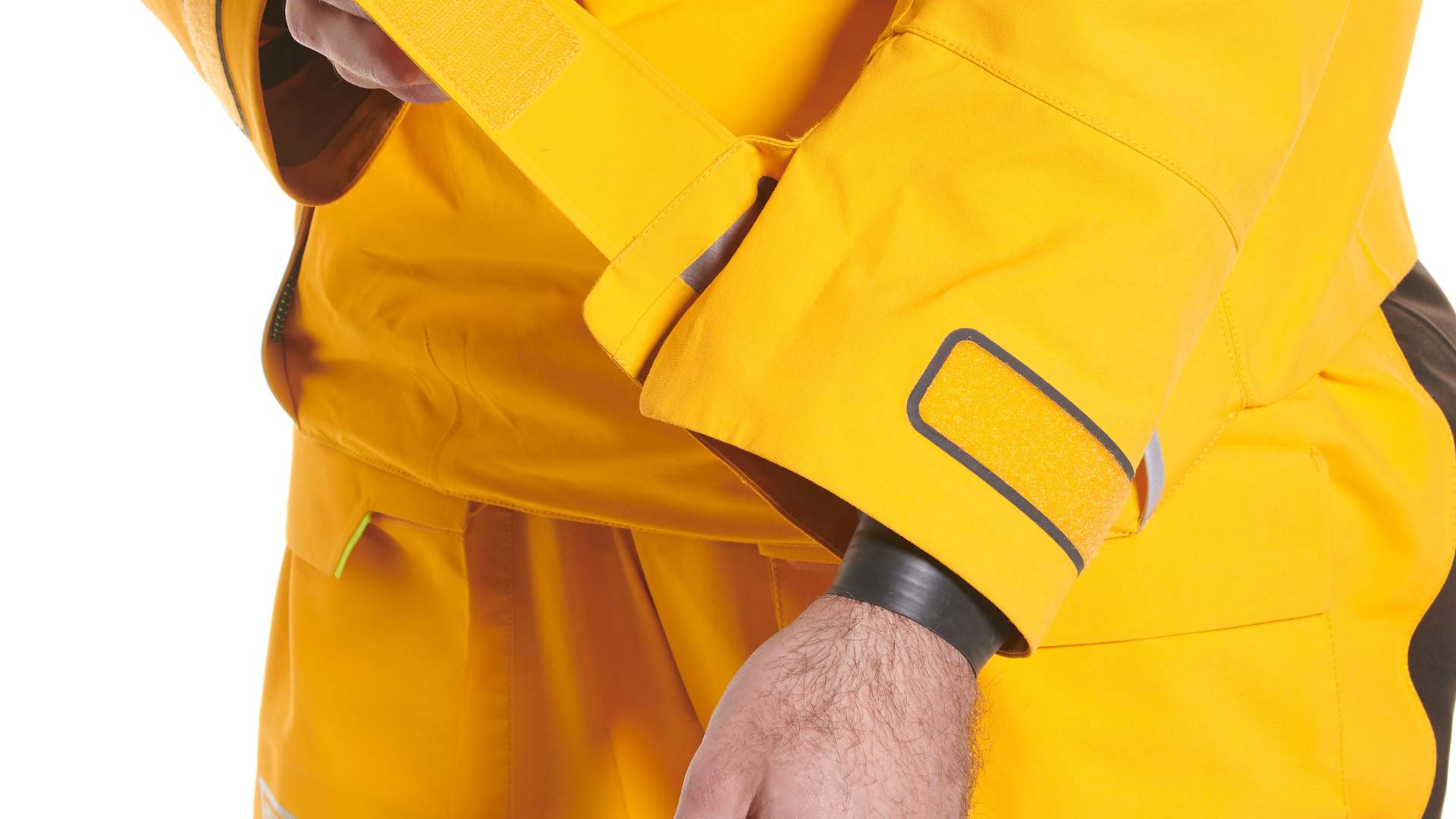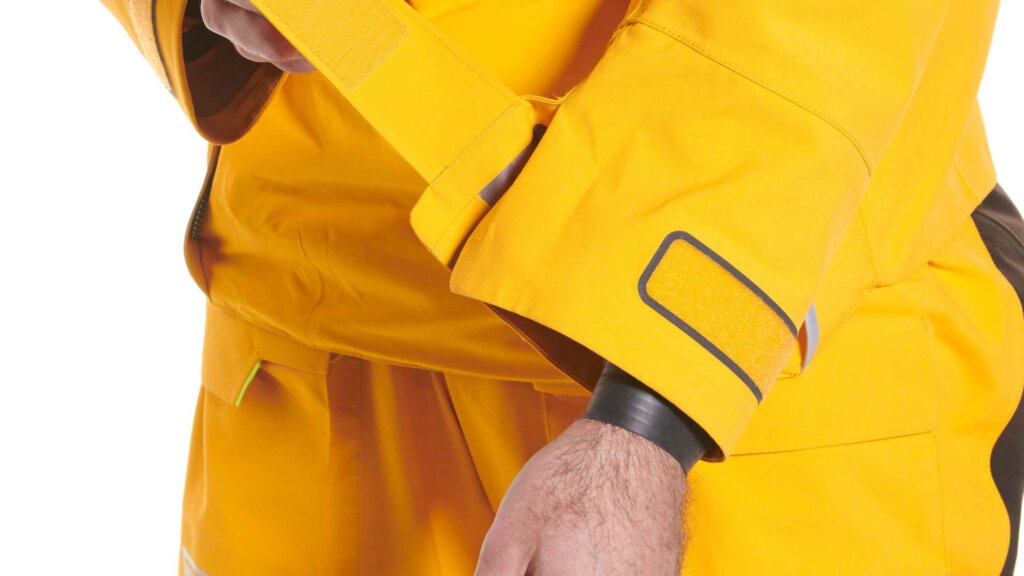 Other challenges
For the first time in the history of The Ocean Race the IMOCA-class boats are competing alongside the VO65s. Because of their foils, the top speed of these brand-new racers is much higher. The cockpit is now largely covered. This requires a different way of sailing and therefore different sailing gear – one of the reasons Musto is extra interested in the feedback of IMOCA sailors like Rosalin and Charlie. Rosalin's Team Malizia came third in The Ocean Race. A great achievement, and the team won yet another prize: it broke the monohull 24 hour distance record. On the North Atlantic, the boat covered 641 nautical miles within 24 hours. Rosalin explains why – unfortunately – there is no drone footage of this impressive record attempt: "To film with a drone, you have to stop the boat, after which we start sailing flat downwind at about 15 knots. But we wanted that record, so there was no time to stop twice in between.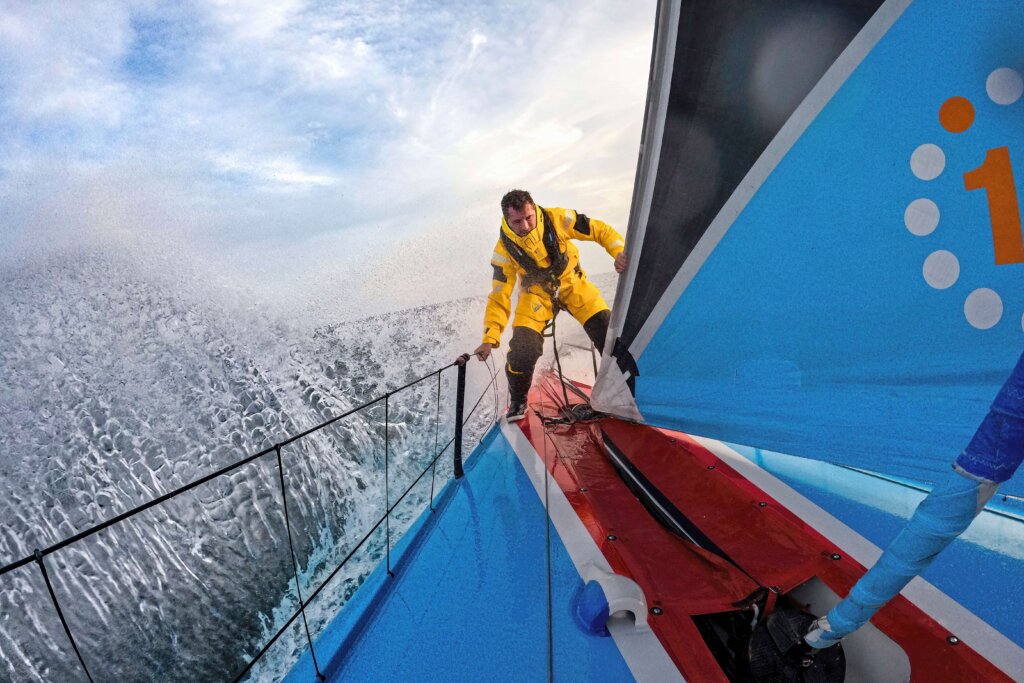 Even before changing a sail or doing other work on deck, you first have to slow the boat down. It is too dangerous to do that with the boat at full speed. Besides, stopping is not where you pick up the points." On IMOCA's, sailing is definitely flat out, except during sail changes. This obviously affects the choice of clothing on board. "In addition to the HPX Ocean smock and salopettes, I brought a much lighter LPX jacket with zip. While sailing, we wear the HPX Midlayer for almost the entire race. It has a liner to keep us warm and, thanks to Gore-Tex Infinium, is water resistant and breathable."
Trusting your clothing
The Musto team wants to learn first-hand how the sailors experience the new designs and technologies they develop. Rosalin: "They debrief you fully about it and take our feedback into account when developing the suits for the next race, but also for the day-to-day sailing suits as found in the watersports shop." Kuiper is very satisfied with her equipment: "The clothing is reliable and that is important to us. The longest leg was 36 days. On board, conditions are changing constantly: hot, cold, wet, dry, the boat constantly hitting the waves. In rough conditions you really have to be able to rely on your clothes." Besides details like the edges of the Velcro strips, the sailors offered more suggestions. These, too, led to modifications or innovations in the clothing. When comparing an HPX Drysuit from 2014 to the latest edition, a few things immediately stand out.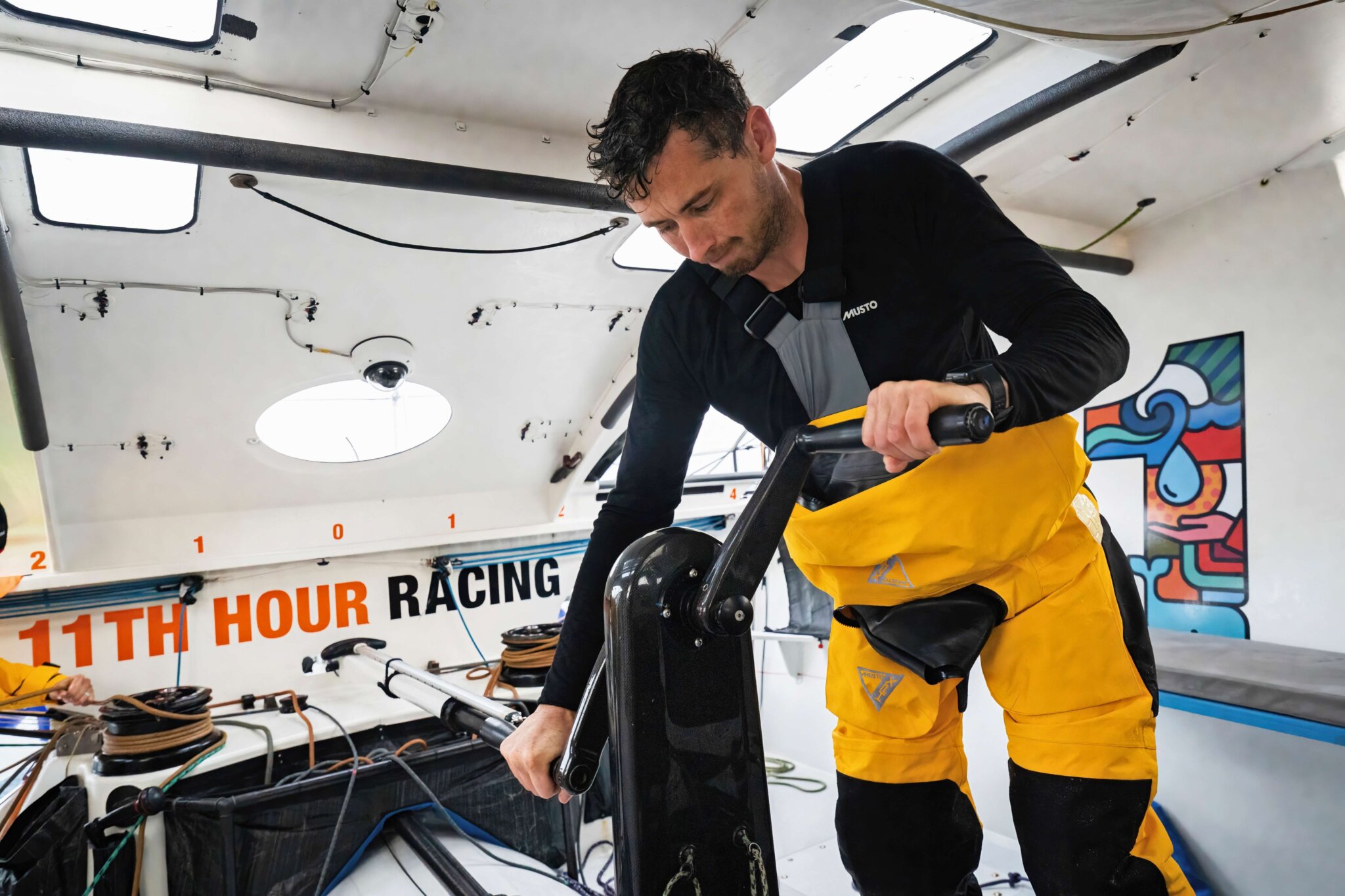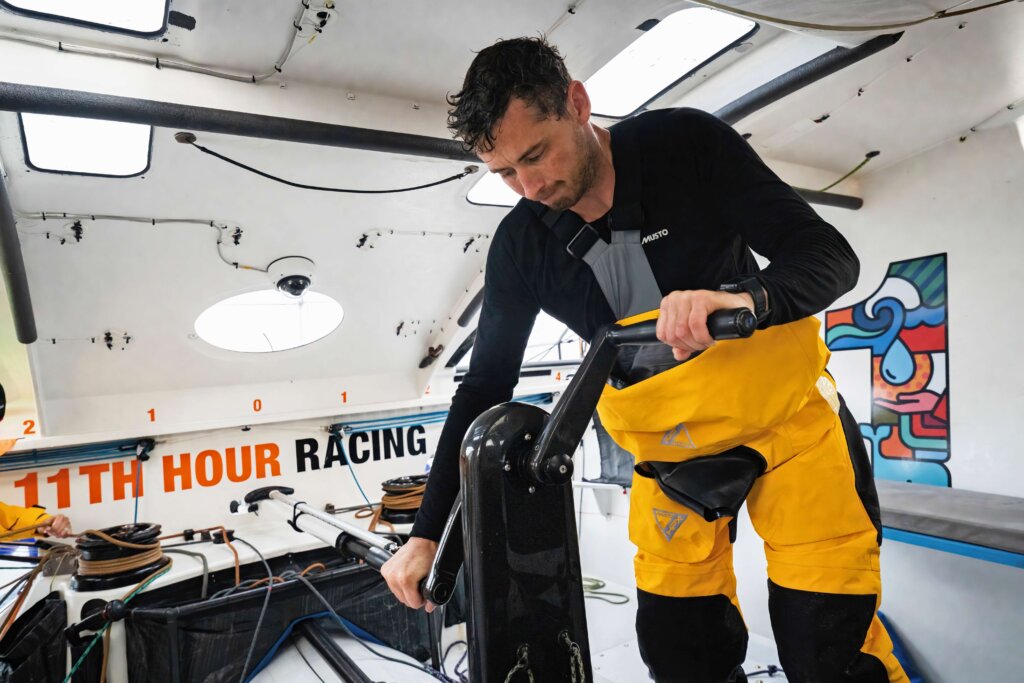 The waterproof zips used to be on the back so that they would be out of the way. A diagonal zip on the chest turned out to be more comfortable, so you could also put on the suit up halfway, with the upper body free. The disadvantage was that the loose top would hang at the back, which was awkward when sitting down: you would be sitting on your suit. With the new position of the zip, the loose part now hangs in front of the legs. Or take the collar: a soft high collar is often a blessing, but sometimes it gets in the way. Why not have a zip? Spending a long time at the helm during inclement weather: collar on. Working hard in warm weather on a wet deck: collar off. Also gone is the thick flap over the fluorescent hood. An improvement you might not immediately notice is the anti-slip under the waterproof footgear. Sailors sometimes slipped on the wet cabin floor. The shape of the pockets on the suits has also been changed and one more has been added: there is now a spacious pocket on both legs.
Gore-Tex Pro
Musto owes its name to Olympic sailor Keith Musto. In 1964, he launched the first sailing clothing line branded with his own name. He later collaborated with Bob Gore, the inventor of Gore-Tex. New materials – besides good design – offer a lot of improvement. Now, half a century later, the company introduces Gore-Tex Pro to its HPX and MPX lines. Gore-Tex Pro consists of three layers laminated together: an outer layer of 100 per cent recycled polyamide, a middle layer of Gore-Tex – the ultimate outdoor sports membrane that is waterproof, strong, breathable and elastic – and an innovative inner layer of Gore Micro Grid Backer. This lightweight specially woven lining protects the membrane from chafing inside and slides easily over other layers of clothing, allowing you to move freely. The low denier backer (back layer) is breathable and robust, without adding extra weight.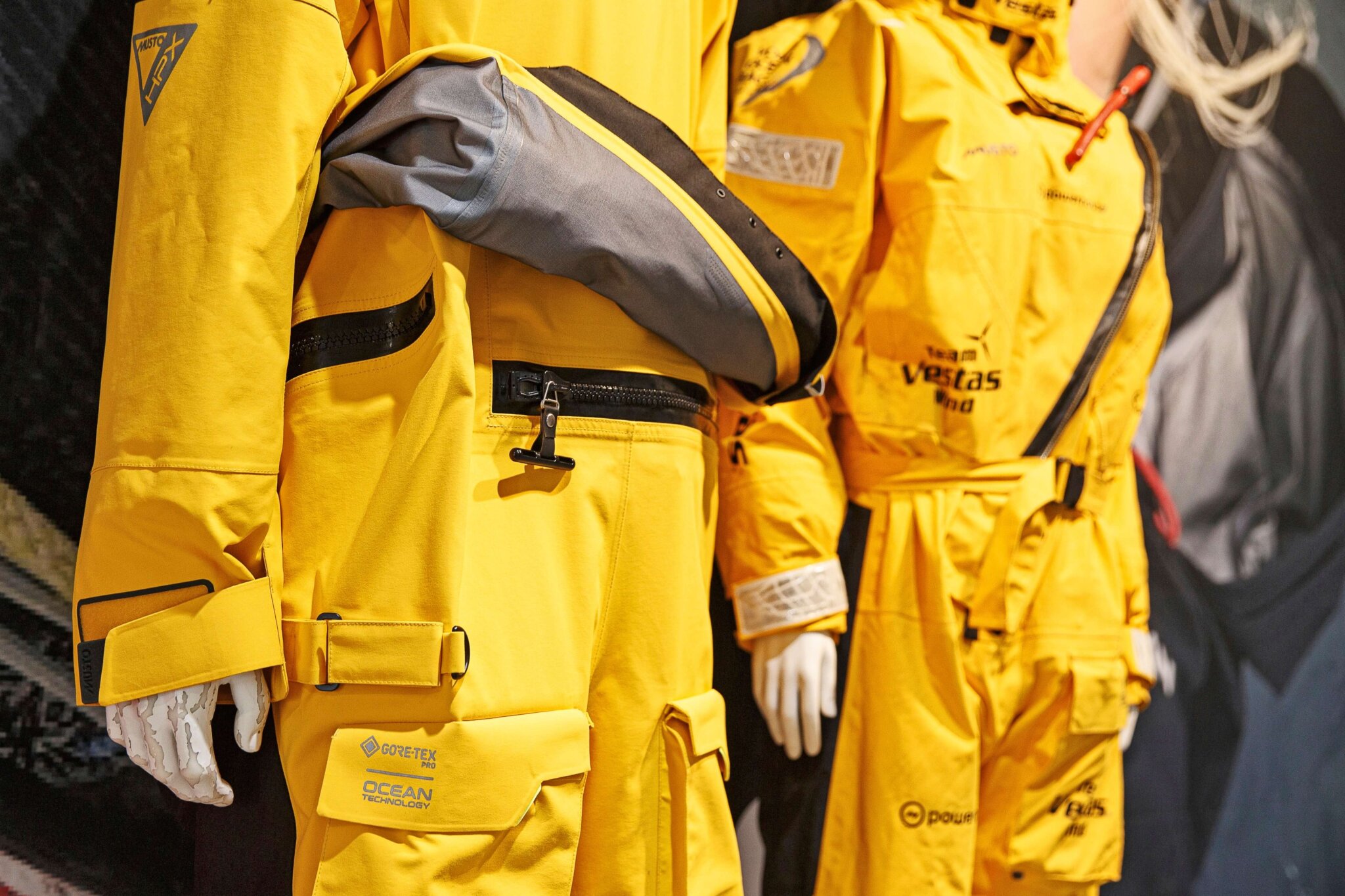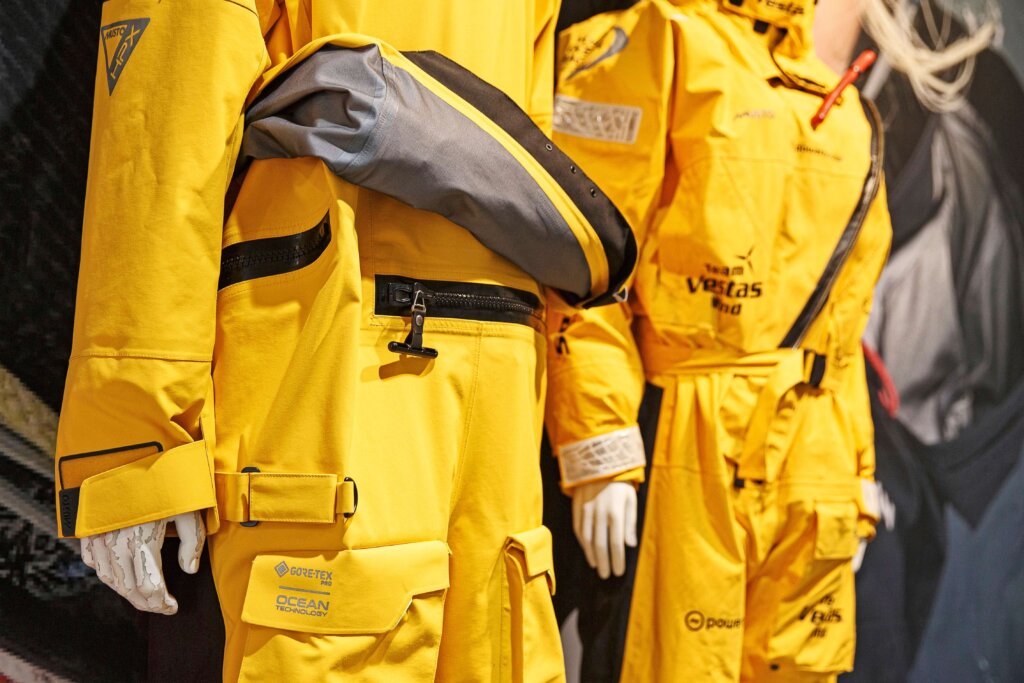 Breathable
Musto was the first water sports company in the world to be licensed to produce sailing apparel with Gore-Tex. Gore-Tex is the ideal material for on the water: breathable while being fully wind- and waterproof. Sailing is a sport with varying efforts. Short, explosive periods with lots of movement, such as hoisting a sail or during a jibe are followed by longer periods of concentration and little physical activity. When engaged in physical effort, the body needs to release excess heat and sweat. But if transpiration cannot escape, the damp clothing continues to dissipate heat, sometimes up to 30 times faster than dry clothing. A sailor who has finished hard work can suddenly cool down much more than desired.
For women
A sailing suit is lovely, until a visit to the toilet requires peeling off all the layers. Musto suits are equipped with a double zip for this purpose: one that can be opened from top to bottom and from bottom to top. While men can keep their suits on because of this, women need a different solution. At the start of the race Rosalin wore the same suits as her male teammates. During the final leg from Scheveningen to Genoa, she used a different pair of trousers: the HPX Gore-Tex Pro Ocean women's trousers. A more fitted cut and a so-called 'drop seat' (a waterproof zip that runs horizontally at the back) allows women to use the 'head' without taking off jacket and trousers.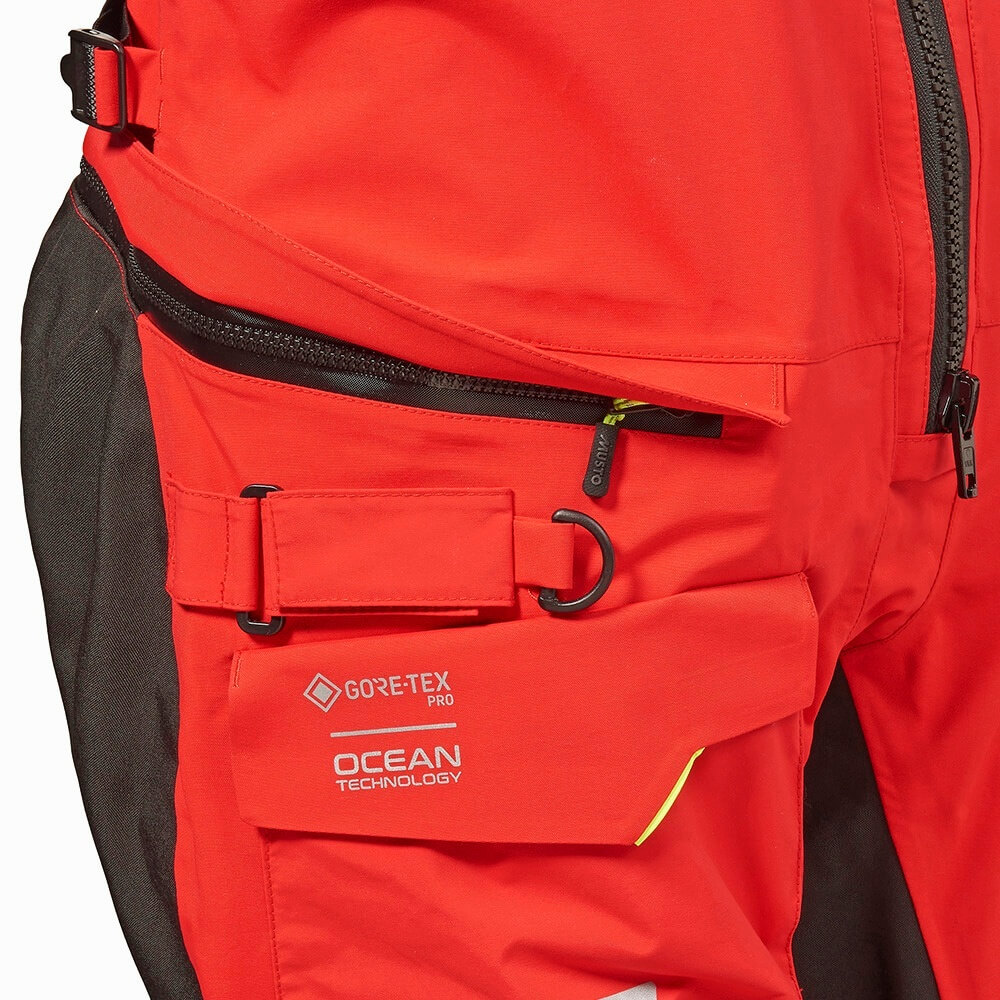 Impact protection
The modern sailing suit not only offers protection against water and cold. Extra attention has also been paid to impact protection, such as special knee pads. It happens quite often while sailing that you land on your knees when you need to take quick action on deck. That's why Musto has added D30 impact protection material to the cordura reinforced knee pads. These removable pads move with the knee but block immediately on impact. They become solid, providing protection.
Also for cruising sailors
That's great, all these improvements for the HPX offshore racing collection. But what are the benefits for you as a cruising sailor during a Markenwadden rally or just on a nice Friday evening on the Gouwzee? Innovations are applied first in the HPX line for ocean sailors where they are thoroughly put to the test. Yet many improvements quickly find their way into the MPX, the LPX and the BR1 and BR2 collections. For example, the new BR2 ocean jacket is almost identical to last season's MPX jacket in terms of design, but at the price of the BR2 collection. In Aarhus, the team of experts focuses mainly on the use of the suits during extreme conditions, but any wishes and suggestions that can be applied to the lighter suits are certainly noted as well.
Competitive sailors are heavy duty users of their sailing gear, but their tips and advice apply just as much to the lighter suits worn by everyday sailors on a typical 40-footer. After all, the ultimate goal remains making the very best sailing gear for all sailors – sailors like you and me.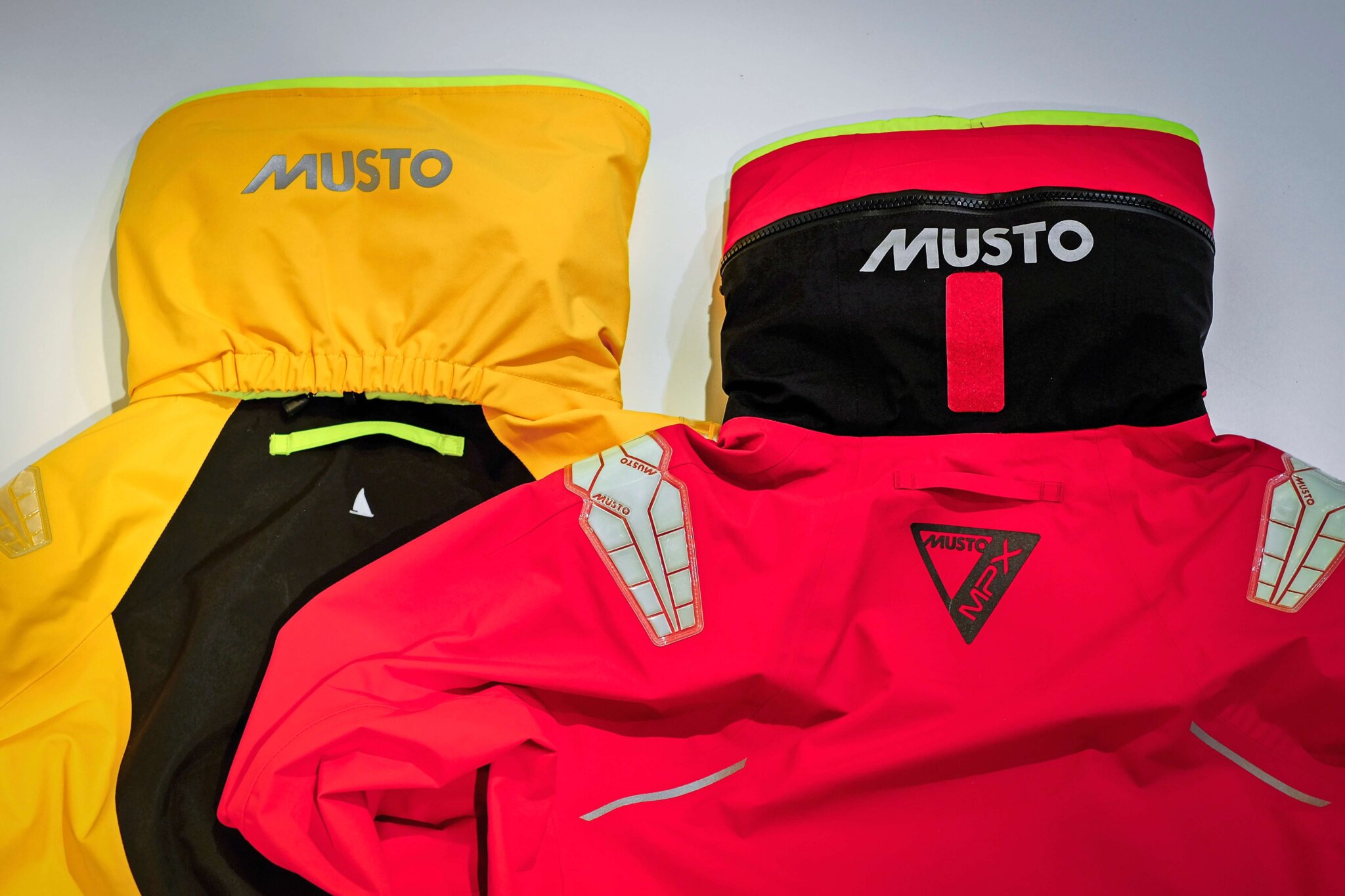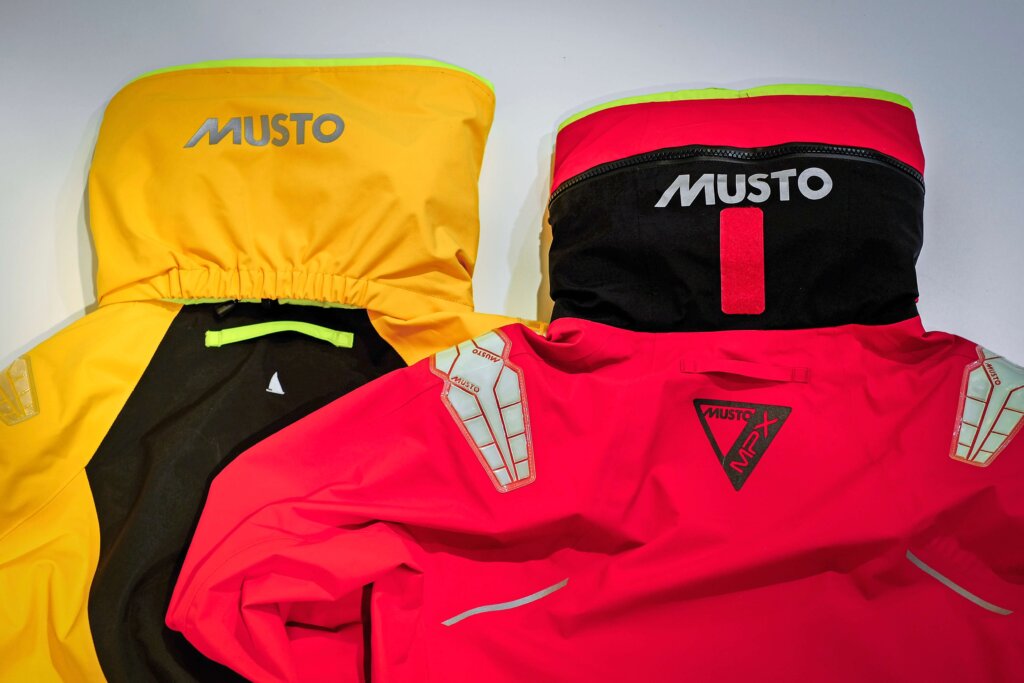 Which sailing gear suits you?
Someone going for an afternoon sailing on inland water will need different sailing gear from someone going to the Wadden Sea or even a crossing to a foreign destination.
HPX
Made of the strongest Gore-Tex Pro. HPX is exceptionally waterproof, breathable and highly durable. Tested to the limit by world's best ocean sailors, suitable for the high demands of ocean and offshore sailing.
MPX
Made of three-layer Gore-Tex Pro, MPX offers the ultimate waterproof protection that is also highly breathable. This new generation of offshore protection is designed specifically for sea and coastal sailors.
LPX
This ultimate inshore racewear is specially designed for fast sailing in changing weather conditions: ultralight, ergonomically designed and super-breathable. An unbeatable combination for coastal sailors and day sailors. Innovative materials offer protection under any condition: Sunblock Dynamic for UV protection, LPX Aero with quick-drying characteristics and Gore-Tex Pro for waterproof and breathable capacity.
BR1 and BR2
Two collections have been specifically designed for the recreational water sports enthusiasts, from sloop navigators to coastal sailors, from juniors to adults. There are waterproof jackets, salopettes, shorts and pants with all seams taped to keep you dry at sea. BR2 has higher waterproofing with exceptional breathability for mid-length offshore comfort. BR1 is made for calm coastal waters but is still ready for sustained downpours. Both collections are made with proprietary Musto-developed waterproof fabric.
Find out here which Musto clothing suits you best.
Last modified: 15 augustus 2023